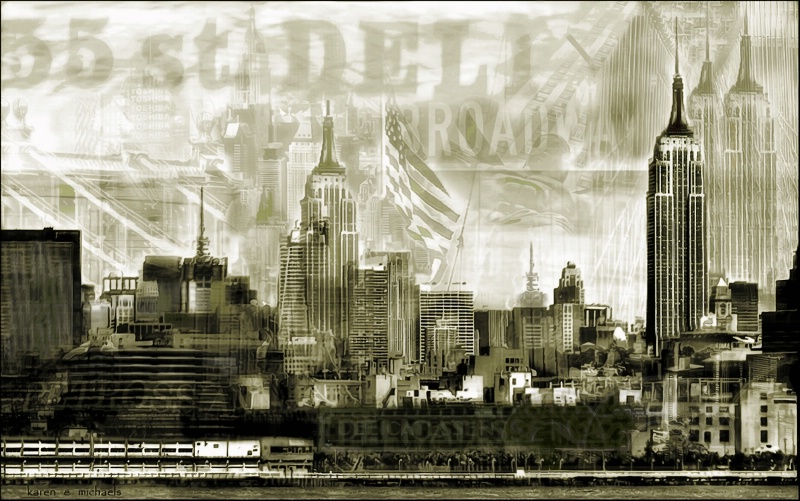 Years in the Making
I used about 50 separate photographs for this piece; layers upon layers.
One can absorb the many landmarks that make Manhattan great.

© Karen E. Michaels
Copyright for this gallery photo belongs solely to Karen E. Michaels. Images may not be copied, downloaded, or used in any way without the express, written permission of the photographer.